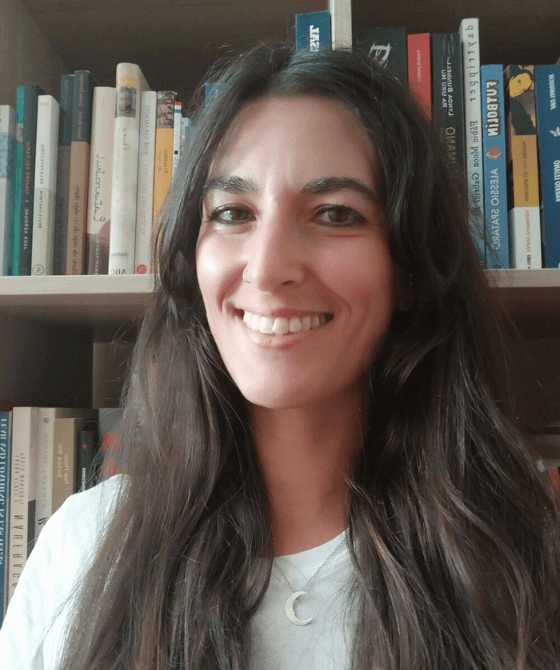 Lecturer in Conceptual Studies
Graduated in Comparative literature and languages (English, Spanish and Chinese) in 2009 at Istituto Orientale in Naples, Italy, I've coursed a Master in Theatre and literature studies in 2014 at University of Granada and in 2015 I've coursed a Master in Teacher training for secondary education at UNIR University. I have got a PhD in Comparative literature with a thesis in the relationships between cinema and poetry in 2016 at University of Granada. Since 2010, during my studies, I've worked in Foreign languages academies in Granada and Valencia (Spain), teaching Italian and English. 
I've done a course in Film Critic in 2016 organized by Caiman cuadernos de cine (Cahiers du cinema)
Since 2019 I'm currently working for an Italian language and culture school in Barcelona and since September 2021 I'm teaching "Sex, love and gender school" at Institute of Arts of Barcelona.
I've published academic articles for different congresses and Academic magazines: 
Comparative literature yearbook: Poetic cinema in White nights (2020- University of Salamanca)

CONGRESO "¿Qué es el cine?" (What is cinema?) publication titled Poetic cinema in The south by Victor Erice

CONGRESO "Narrativas Intermediales" (Intermedial narratives) (UGR) Comunication titled Poetic discourse in White nights by Luchino (April 2016)

Academic magazine IMPOSSIBILIA publication titles : "Discurso poético en El cielo sobre Berlín de Wim Wenders" (Poetic discourse in Wings of desire by Wim Wenders) in November 2015