What are the requirements to become a student?
Applicants for all programmes must pass an audition. 
Check out the audition page to see upcoming auditions and view the audition requirements for each programme.
2. English Language requirement
If English is not your first language, you will need to achieve the following IELTS scores, or equivalent. 
You can apply and audition before taking your English language test. You need to achieve your English Language qualification by 30th June.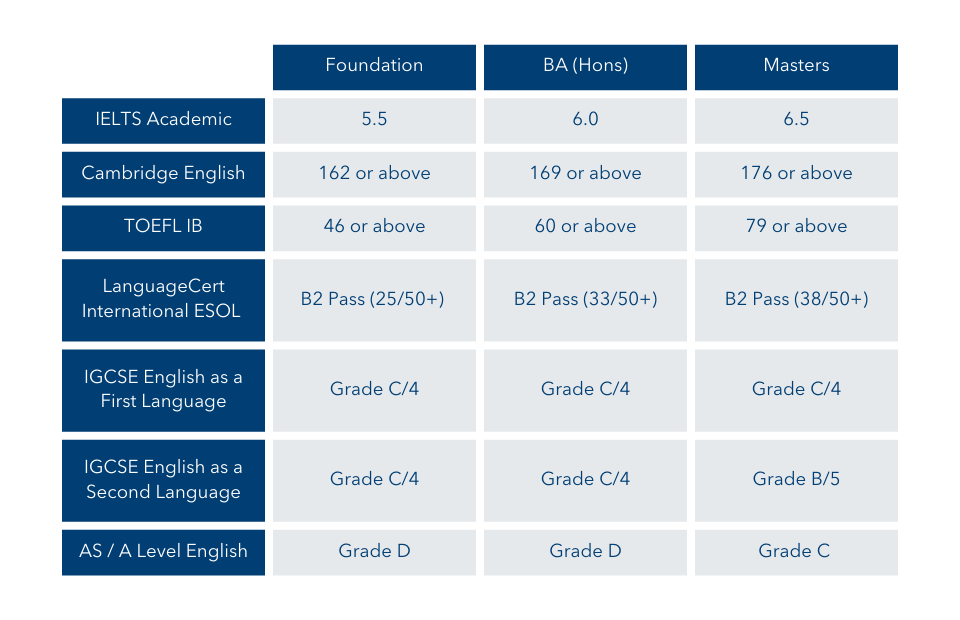 If you have been educated in English or
hold an alternative English language qualification, please
contact us
with details of your qualification so we can review if it meets out English Language requirements. We accept some High School
qualifications.
The academic entry requirement depends upon the programme you are applying for:
To have studied at least one year of the national university entry academic qualification or equivalent of your country.
UCAS entry tariff of 104 points or the equivalent in each country of origin or 24 points in the International Baccalaureate. 
A Bachelors degree at 2.2 or above (or equivalent academic award) or significant professional experience as a performer or other creative practitioner.
*The Foundation Dance programme is an approved academic entry qualification to BA (Hons) Dance and BA (Hons) Commercial Dance at the IAB.
*The Foundation Musical Theatre programme is an approved academic entry qualification to BA (Hons) Musical Theatre at the IAB.
Applications are open to anyone who will be at least 18 years old by 31 December of the year of enrolment.
5. Students Visa Requirement
FRequently asked questions