Contemporary Dance Degree
A CONTEMPORARY FOCUSED DANCE Programme
Creating versatile dancer artists for today's contemporary dance scene
APPLICATIONS FOR ENTRY IN 2024 WILL OPEN IN OCTOBER
Our BA (Hons) Dance degree is taught in classic conservatoire style. As a result it is rigorous, intensive and highly creative.
This undergraduate degree is constructed and designed to both develop you as a versatile artist and equip you with all the skills and knowledge to pursue a successful, sustainable career in dance.
Programme Duration
3 academic years full time
Validated by
Liverpool John Moores University, UK
Start Date
18 September, 2023
Language
English
Programme Name
Bachelor of Arts with Honours in Dance
Programme Leader
Programme Specification
Download Here
Request information about our programme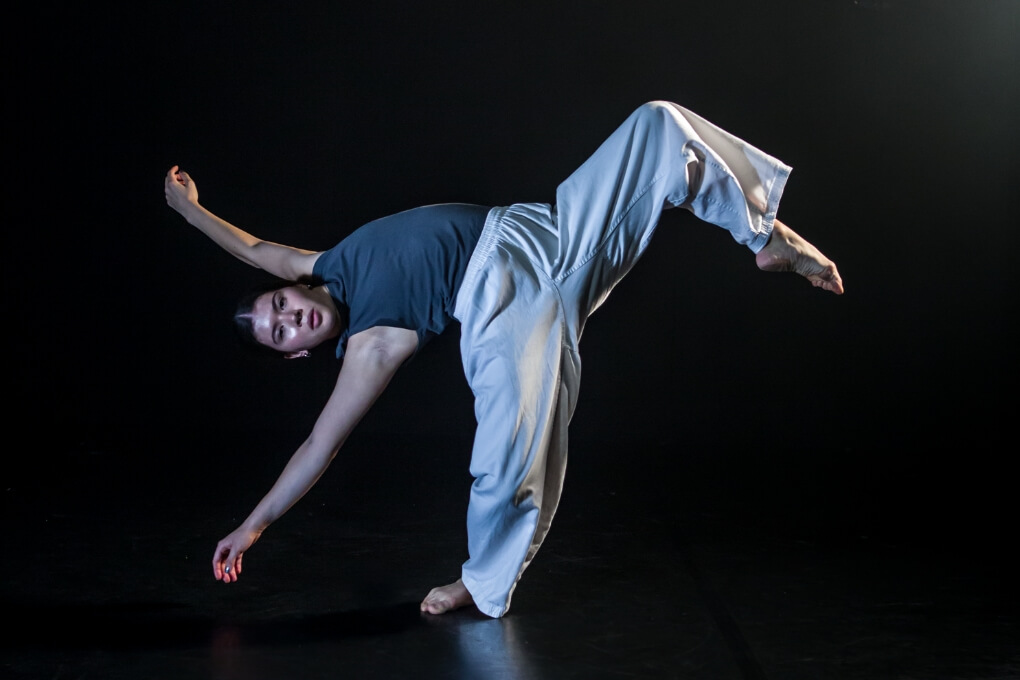 Study CONTEMPORARY DANCE Techniques
To ensure our students are rounded and versatile artists, our curriculum offers a variety of contemporary dance techniques for you to explore and improve upon.
You will be training in techniques covering but not limited to Release, Floor Work, Horton-based and Cunningham-based classes.
In addition, you will work on Improvisation techniques, Partnering, Flying Low, Repertoire and Gaga.
All of these techniques will be put into practice during the multiple productions and opportunities the artists get during the 3 years.
To find out more, request information
Our BA (Hons) Dance degree schedule provides instruction across a comprehensive range of contemporary disciplines, with each class geared to preparing students physically and mentally to be as strong, agile, responsive and expressive as possible.
You will study in 7 different modules: Contemporary Techniques, Classical Techniques, Associates Techniques, Creative Enterprise, Creative Practice and Research, Production and Performance and Contextual Studies.
To find out more request information
Push your creative boundries
Become a creative dance artist
Choreography and innovation
Our comprehensive choreography and movement research modules provide you with multiple opportunities (classes and projects) to develop choreographic skills and collaborative practice to prepare you for today's artistic field.
You will train in all aspects of performance making from conception through to staging your own projects, taking full advantage of our theatre spaces and site-specific locations.
Jointly with your peers, you will host a public, immersive dance festival at the IAB directing a cast of first-year students.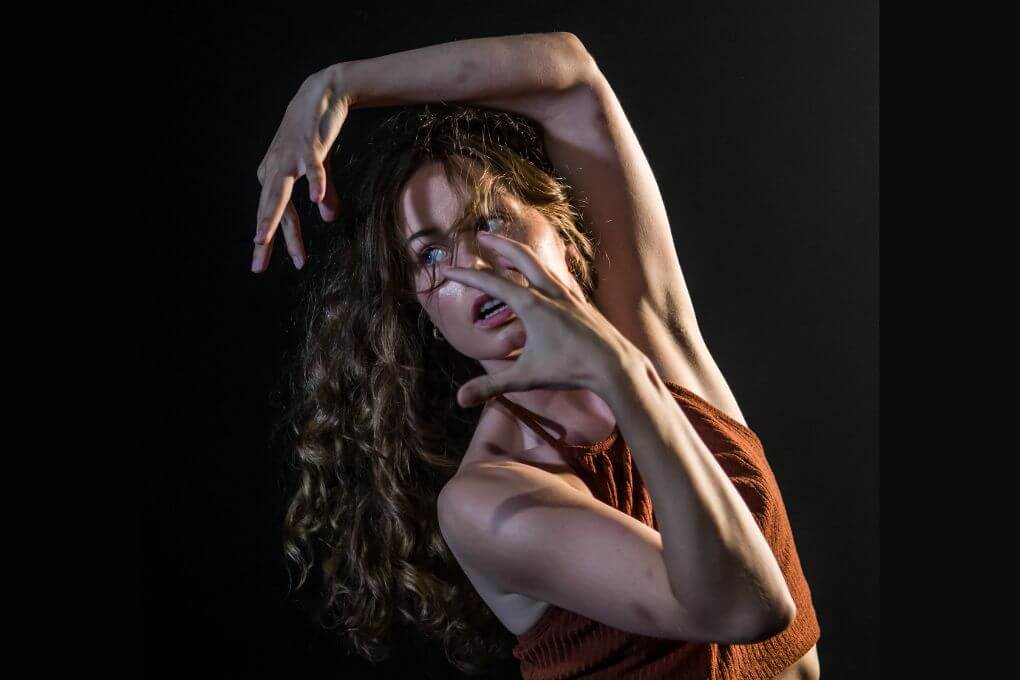 Gain performance experience in dance
Dance Performance Opportunities
Starting the first year you will be part of multiple dance shows to gain performance experience and perform in both the IAB theatre and external venues during your studies.
During the second year, you will participate in a film project that will help you develop your dance for camera techniques.
Site-Specific PerfoRmances
Gain experience in a range of performance modes reflecting today's ever-expanding artistic field.
Staying current in the world of contemporary dance
How we prepare you for the dance scene
Filming your own solo with a team of professional videographers for your dance reel.
Well-recognised guest artists will choreograph pieces to perform in different stages.
You will have the opportunity to audition for agents and attend masterclasses and Q&As.
You will take part in a series of audition technique sessions led by professional choreographers
You will get classes on how to build your performer resume, choose the perfect headshot, negotiate with agents and build networking skills.
Pre-Audition: Dance Solo Video
You will be asked to submit a dance solo through video.
Live Audition
During the live audition you will take part in:
Ballet (1h15)
Contemporary: Technical exercises, improvisation and repertoire (2h)
One-to-One Interview
You will have a one-to-one meeting with our staff.
Successful audition, IELTS 6.0 or equivalent, and the national university entry academic qualification of your country equivalent to 104 UK Tariff points or 24 points from an International Baccalaureate. Mature applicants without recognised university entry-level academic qualifications are assessed on their experience to date. 
Find out more about our entry requirements.
Passionate faculty and inspiring dance classes
€10,900 annual tuition fee With an additional €500 registration fee and €80 health clinic membership.
€15,400 annual tuition fee
With an additional €500 registration fee and €80 health clinic membership.
Check out our Fees and Scholarship page to learn about our fees, funding and scholarship opportunities.
Liverpool John Moores University issues the Award Certificate and Transcript of studies.
Request information about our dance programme