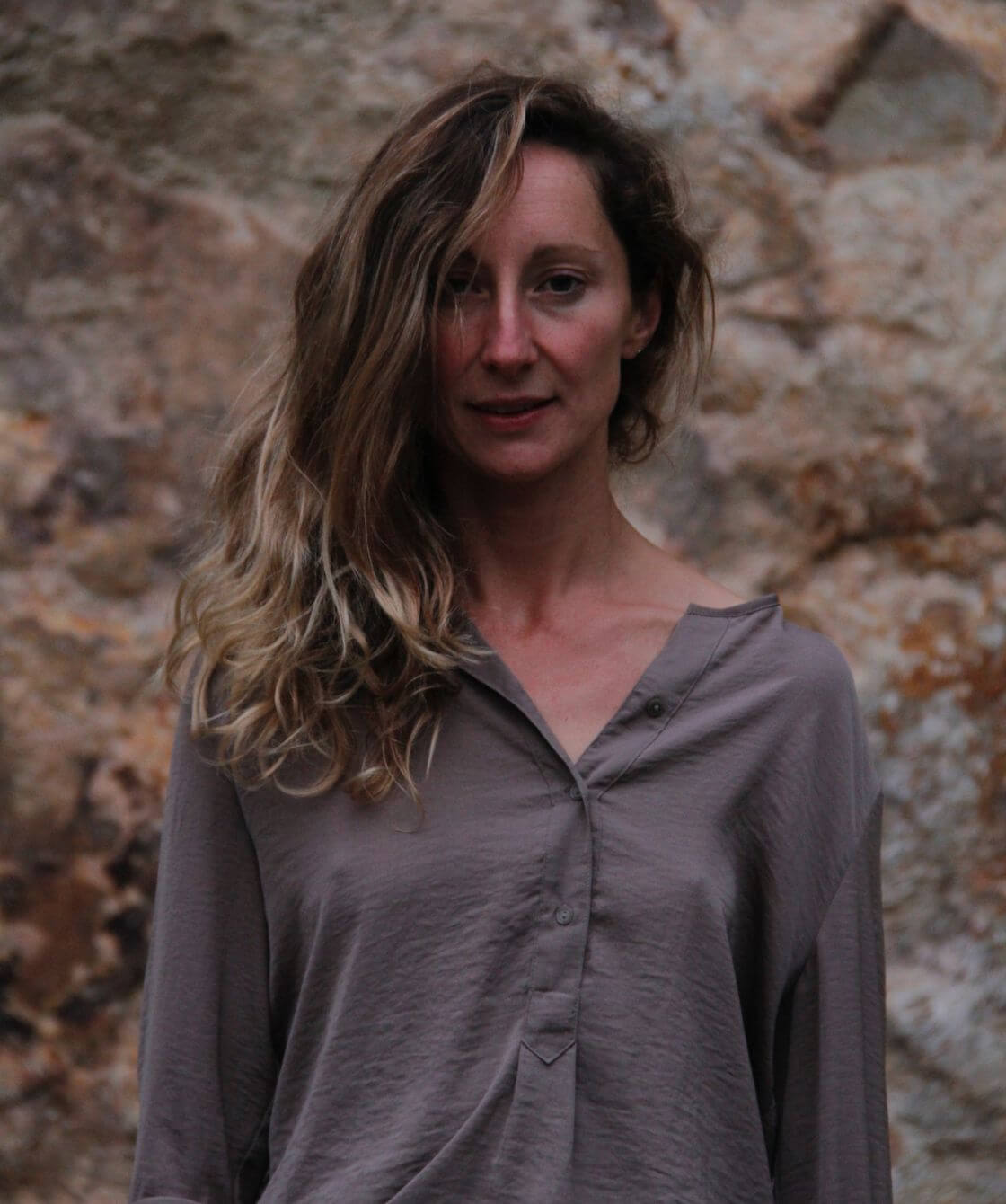 Lecturer in Theory, History and Criticism
Dasha Lavrennikov Born in Moscow (1985), received her bachelor's degree in contemporary dance from Connecticut College (USA), after her initial 8 years of training at Boston Ballet and Concord Academy. After graduating she moved to Europe where she began to work professionally with dance and continued her studies and training, receiving a Conjoint European Master's Degree in Performing Arts between the University of Copenhagen (DK) and Nice Sophia Antipolis (FR). She created her first choreographic work that toured in Colombia and was presented in the Theatre Nacional de Nice, in an emerging artists festival in 2009, as well as beginning to work with the company Live Arts Installation in Denmark in 2010.
She has been dedicated to choreographing, researching, teaching and curating dance and the performing arts over the past 15 years. She has worked as a dancer and collaborator in various projects and spaces between Europe, Latin America, the United States and Russia with internationally renowned choreographers such as Khosro Adibi, Benoit Lechambre, Collectivo LaMajara, Lucas Condró, Poliana Lima, Emma Villavecchia, Manuela Nogales, Inma Marin, Live Arts Installation, David Dorfman, Richard Colton.
She is a recipient of the DanceWEB Jardin D' Europe scholarship 2012, as well as Djerassi 2018 Residency scholarships (USA), EV Largo das Artes 2019 (Brazil), Metropolis 2020 (Copenhagen) and Zodiac 2021 (Helsinki), among others, for her own artistic projects.
Now living in Barcelona she continues her research and artistic creation, currently in two collaborations on new projects with Collectivo LaMajara and Lucas Condró, as well as developing her own solo dance work in collaboration with the musician Victor Gama. She works as a teacher at the Instituto de las Artes en Sitges (IAB), AREA Dansa and Casa del Moviment, and in past years has been a guest lecturer in the Master in Performing Practices and Visual Culture in Madrid, ISLO Finland, Master Université Franche Compte (FR), and in the Master in Contemporary Art Studies UFF (RJ, BR).
Between the years 2013-2018, she lived in Rio de Janeiro, Brasil where she received her PhD degree from Federal University of Rio de Janeiro in 2018. She was then invited as a guest researcher for a 6 month post doc work at Moscow University, Theater and Cultural Studies and as a lecturer at the Garage Museum of Contemporary Art. During her time in Brazil she was an artist in residence at the Niteroi Museum of Contemporary Art (MAC) between 2014-2017, created the dance piece Icó, which toured Brazil 2016-2017, and co-founded the Entre Serras Project (2014-2022) that won the support from Iberescenas 2021. She continues working with the MESA Institute, an experimental platform for research, curatorship, and artistic creation in RJ, Brazil. Her work is in collaboration with a diversity of artists from the visual, textile, media and sound arts as well as engaging in art-science collaborations (with astrophysics, geography, philosophy, anthropology and quantum physics). She works between a variety of museum, gallery, site specific and theater spaces.